1- Install the app on the appropriate Axis camera via the + button in the Apps Tab of the Axis GUI.
2- Once installed open the Store Occupancy Manager app.
3- Use option 1 if you already have a license key
Use option 2 if you need a trial license from the Axis website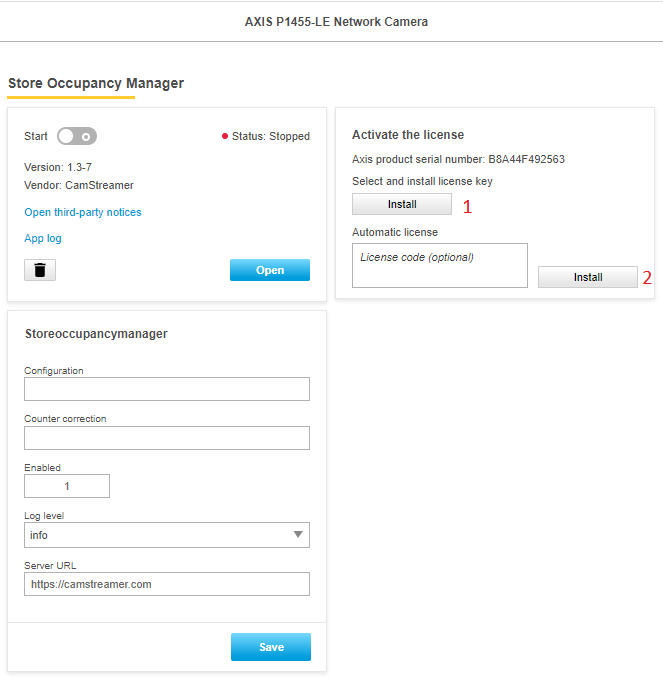 4- If option 2 is selected you will be redirected to the Axis website
Enter the cam's serial number > Trial license > Type in Store Occupancy Manager > and press generate.
If successful, download the license key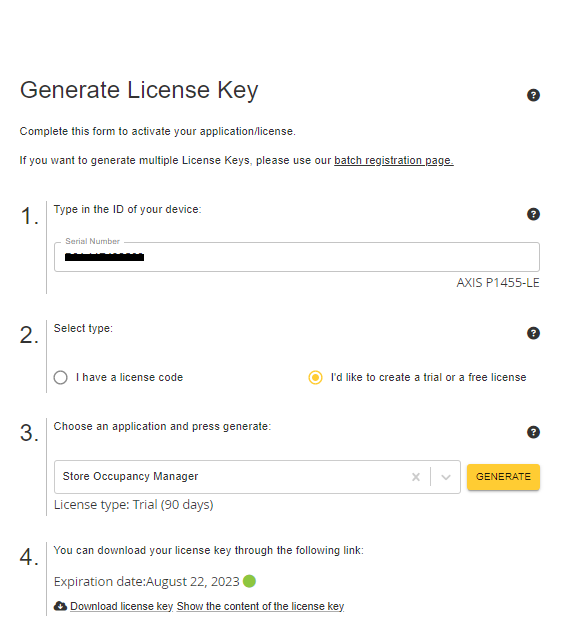 5- Go back to step 3 and use option 1 to select and install the license key
6- Upon verification open the Store Occupancy Manager app
Select your cam View Area where you wish to display the data/widget and for now keep the TYPE as
Graphics in the video option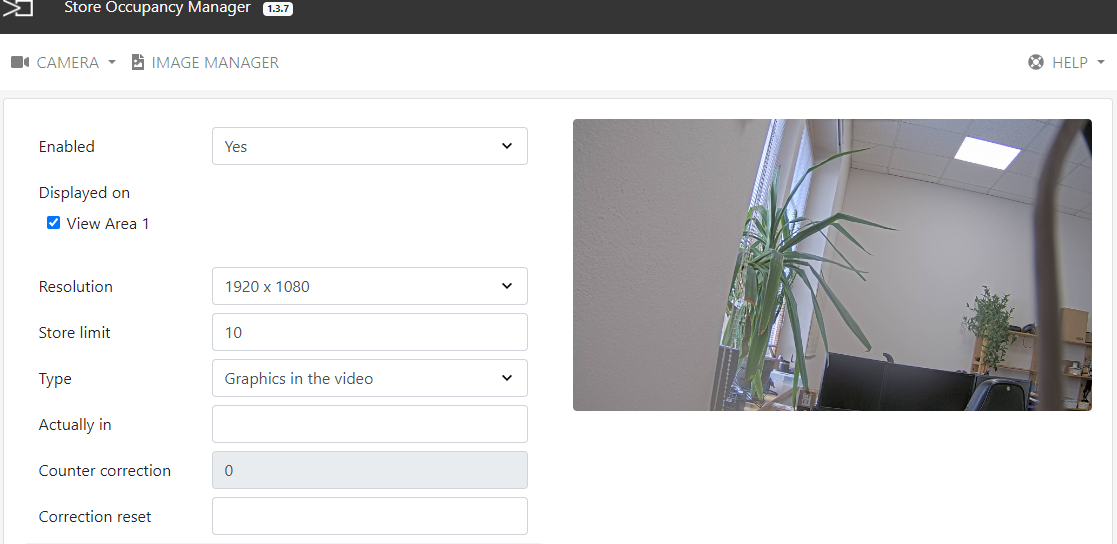 7- On the Image Manager there is the option to download free images from the Camstreamer redirect
Download and unzip the file and then upload the images into the Image Manager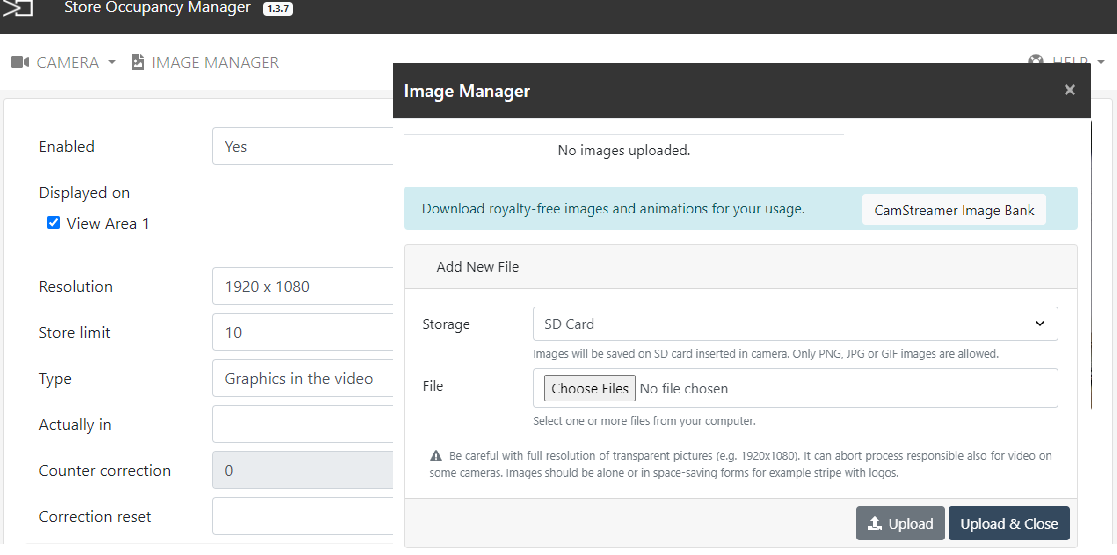 8- On the Counter access tab, choose your appropriate cam type source and enter the required info
A green indicator specifies communication to the device
9- In the Counter graphics Tab select the appropriate images to display per your requirements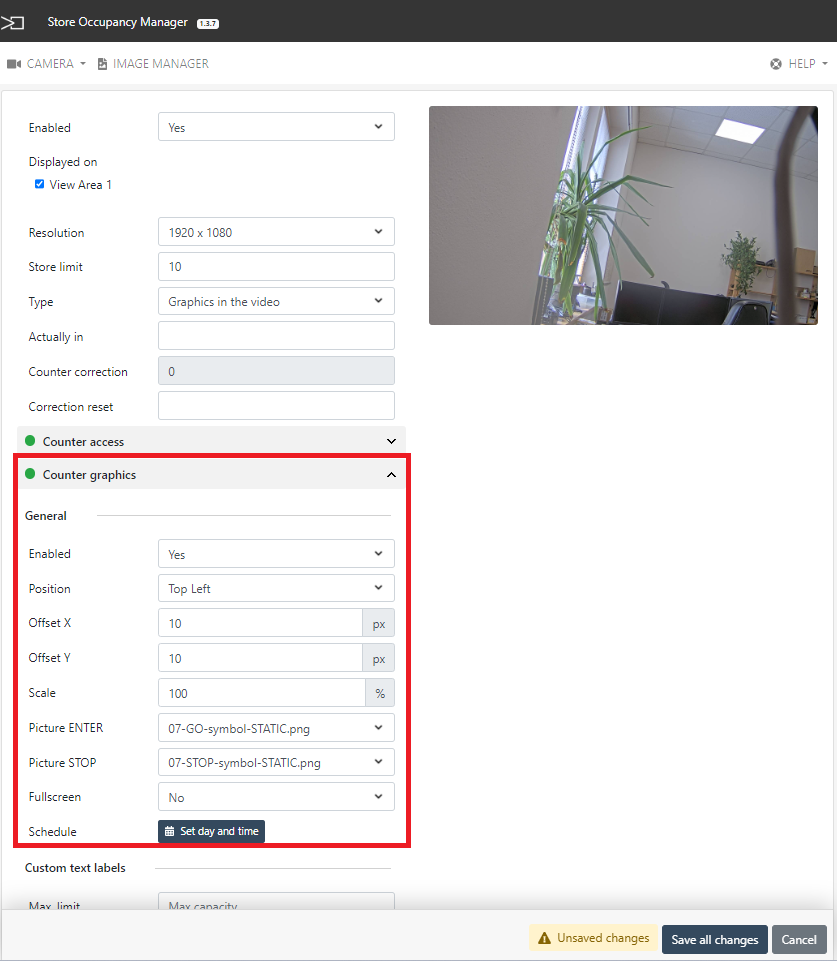 10- Examples of displayed data/scenarios
Graphics in the video
Graphics in the video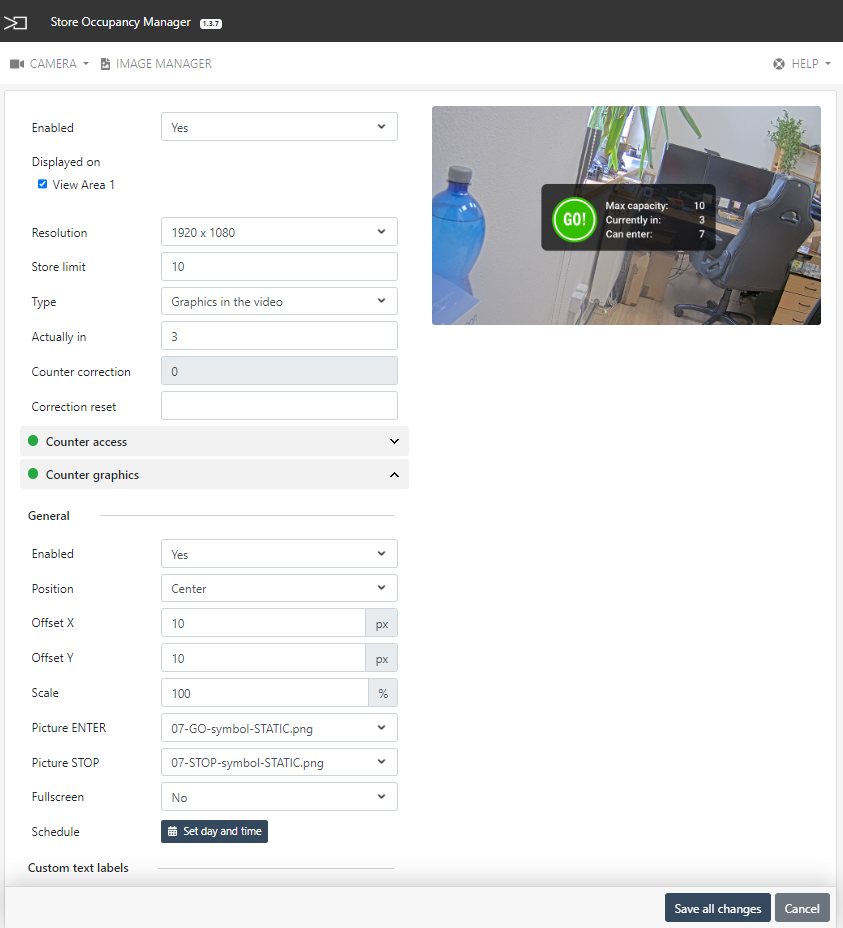 Graphics on HTTP link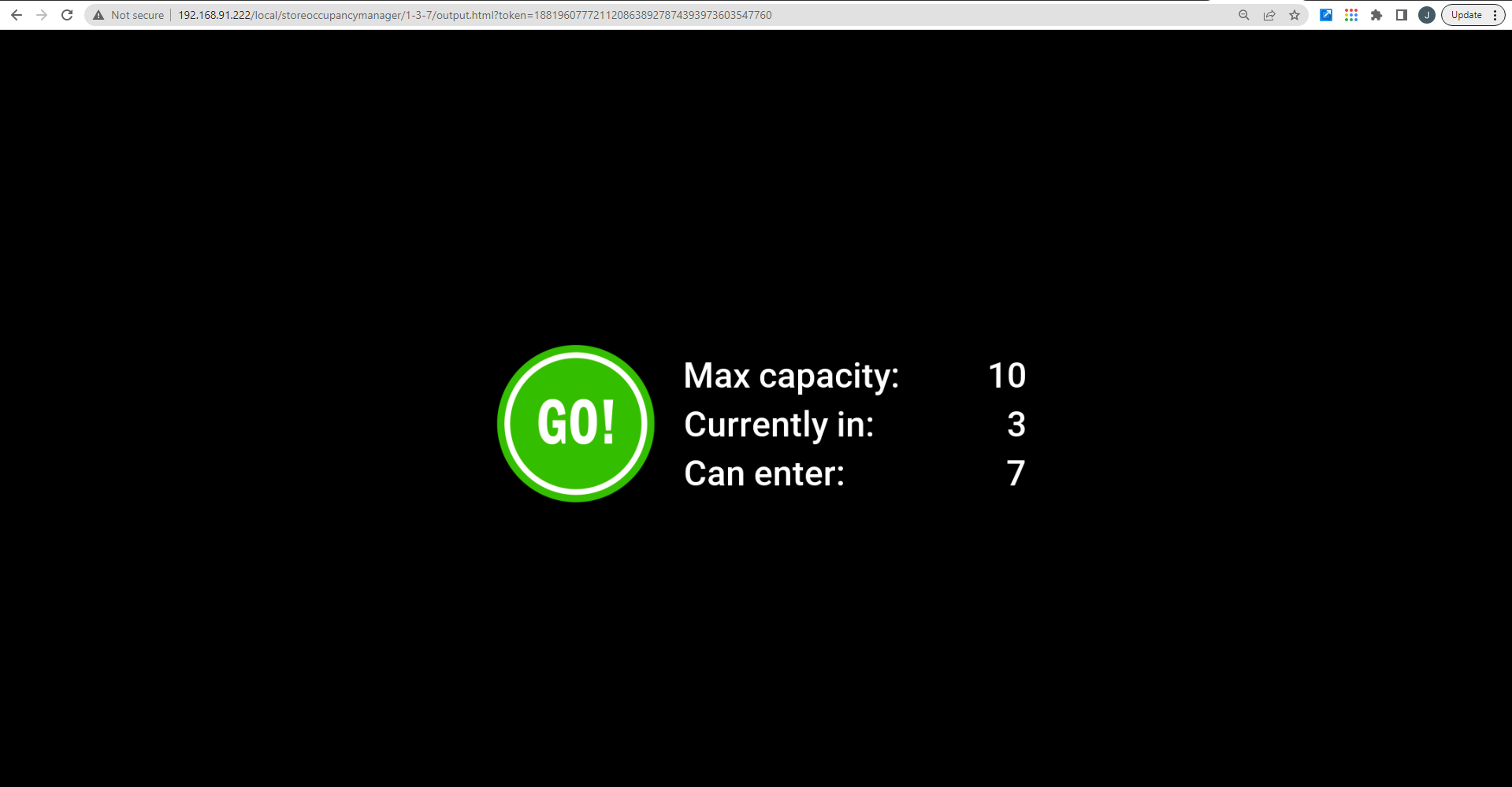 Traffic Lights (simplified http output)